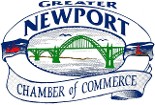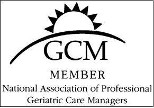 They're an answer to a prayer.
Gracie Strom, Newport, Oregon
We have known Kath Schonau for several years, both personally and professionally. Not long ago we needed medical advice and emotional support concerning a sudden physical challenge. Kath Schonau was a very caring and reassuring help in our hour of need. Without a doubt we are happy to recommend the services of Aging Wisely With Heartfelt Hands.
Bobbie and Burt Lippman, Seal Rock, Oregon
The excellent and compassionate service of Newport's Aging Wisely with Heartfelt Hands, home care agency allowed my sister to remain in her home, among her paintings and her house plants and the accumulated memorabilia of her long and interesting life. The home health care providers were very competent professionally, but also especially caring and compassionate. They saw to it that her medications were taken on time and that she had a healthy diet. They also cheerfully drove her and helped her with grocery shopping, picking up prescriptions, collecting the mail and getting her hair done. I would recommend the services of Aging Wisely with Heartfelt Hands to any family in need of professional care to empower their elders to live independently and on their own terms.
Dr. Ruth H. Neff
Thanks for all you did to improve the quality of life for our Mom. She speaks most highly of you and your employees.
Laura and Jane Miller
My experience with Aging Wisely allowed me some peace of mind knowing my mother was in good and caring hands while I was away. Everyone involved were helpful and competent and they provided tender loving care for my mother during a bleak and stressful time. I would highly recommend their service to anyone in a similar position. I thank them all.
Mrs. Pauela A. Sullivan
I most highly recommend Aging Wisely to all who need assisted living in order to continue their high quality of life comfortably in their own homes.
Eugene
I've been so spoiled with all your loving care. You were so kind and thoughtful and seemed to know just what to do. It made my recovery easier and I shall always remember you with love and care.
Barbara Cale
After my husband broke his hip, he was told he would be released to a Rehab place. He did NOT want to do that. My daughter in N.C., a physician, thought he would thrive better at home with in home services and therapy. She arranged for him to come home and thru phone calls, she located you and got us connected. It was wonderful as you came quickly to do the review and he was able to come home straight from the hospital. He recovered easily and happily in his own surroundings.
In addition, your help enabled me to get out to do my errands as I knew he was safe. (and would be fed breakfast or lunch too)
Your services made his recovery pleasant for him and for me.
Jan